About us : MP Holiday Tours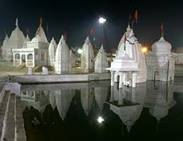 A Land of Legendary Past it has a thick forest cover and the countryside is sparsely populated. M.P with its magnificent pink cliffs, wild waters, architectural ruins and paintings made in rock shelters, illustrates the fact that the history of the state goes back half a million years.
We are one of the leading tour operator based in Madhya Pradesh Offering tailor-made tour packages of MP India, at competitive prices, We organize various quality travel arrangements like Group tours, Students Tours, Wildlife Tour, and discounted hotel bookings in India.
"MP Holiday Tours" is an online travel & tour website providing information of M.P. tourist places, Mp tour itineraries, Mp travels, Mp tours, tours and travels in MP.
We have expertise in all sorts of travel tourism services. Exploring Madhya Pradesh with us is a real adventure. We have all that means life, from pre-historic to the rich cultural past, nature with wild life of roaring tigers to the pure, serene and sublime feeling of fresh air.
We make customized tours by creating a travel itinerary personalized to your interests and budget. We can help you with all your travel needs from planning to, accommodation, transportation, car hire and providing comprehensive travel management service in MP. Our tourism professionals are Internet savvy, which means you get the best, faster. We are changing the way travel is sold in MP. We believe in customization, care, safety and speed while making your travel dreams real.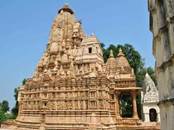 KHAJURAHO – Khajuraho is a small town located in the Bundelkhand region (Chhatarpur District) of Madhya Pradesh and is famous for groups of Hindu and Jain temples are the World Heritage for their beautiful and erotic rock carvings.
KANHA – The major reason for all the interest is Kanha's high density of tigers (The Bagh), which roam the mixed forests of sal, bamboo and umbilical officinal in search of an easy kill.
REWA – Powerful roar of "White Tigers" in Madhya Pradesh's Vindhya region as the world's first "White Tiger Safari Rewa", which is the home of this rare breed of the big cats.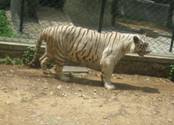 CHITRAKOOT – It's an important pilgrim spot at bank of the Mandakini. There are many ashrams where holy men in saffron dresses meditate and offer the solace of their wisdom to the large number of pilgrims who congregate there.
JABALPUR – Jabalpur is known for its picturesque marble rock formations (Bhedaghat) on the banks of the river Narmada. Dhuwandhar since the water droplets at the fall go above in concentrated mass and create illusion of vapors.
PACHMARHI – Come Retreat to Pachmarhi, where time slows down to share your precious movements of joy and togetherness. It has a unique combination of Religion, History and Nature.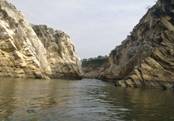 AMARKANTAK – Amarkantak is a pilgrim town in Madhya Pradesh, India. Also called "Teerthraj" (the king of pilgrimages), Amarkantak region is a unique natural heritage area and is the meeting point of the Vindhyas and the Satpuras.
BANDHAVGARH - Bandhavgarh is a national park and Tiger Reserve, in the last few years this former game reserve has become one of India's most prominent National Parks.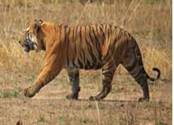 Our :
Mobile No. 094 2472 2414, 080 8552 4472
Phone No. 07627 265 314
E Mail - mpholidaytours@gmail.com
These are our some prestigious Tour Packages :
Bandhavgarh Tour Packages.
Kanha Tour Packages.
MP Tour Packages
Bandhavgarh – Kanha – Jabalpur - 5N/6D
Bandhavgarh – Jabalpur – Pachmarhi - 5N/6D
Khajuraho - Bandhavgarh – Kanha – Jabalpur - 6N/7D
Bandhavgarh - Kanha – Pachmarhi - Jabalpur – 7D/8N
Bandhavgarh - Kanha – Pachmarhi - Jabalpur – 7D/8N
Bandhavgarh - Kanha – Pachmarhi - Jabalpur – 7D/8N
Bandhavgarh - Kanha – Pachmarhi - Jabalpur – 7D/8N
Bandhavgarh – Kanha – Pachmarhi – Khajuraho – Jabalpur – 8N/9D
Amarkantak – Pachmarhi - Bandhavgarh – Kanha – Jabalpur - 9N/10D